Attend a High Tea with your friends and win an American Girl doll or American Girl book!   Open to girls in grades 3 through 5, the Pueblo Girl Essay contest is a chance for any young lady to write about the woman she wants to become and what she will do to become that woman. Submissions can be handed in at the main desk of any Pueblo library, or mailed to Rawlings Library 100 E. Abriendo Ave. Pueblo, CO 81004 Attn: Community Relations Don't forget to include a submission form with your entry! The last day for submissions is February 6th, 2015.
---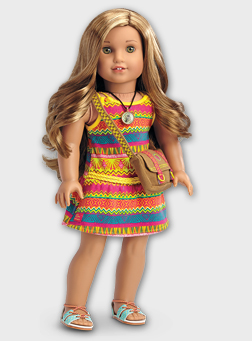 Grand Prize An American Girl Doll, one winner per grade. Winners will be invited to be honored at the Outstanding Women Awards luncheon at noon on March 13 at the Rawlings Library. Runner-up Prizes An American Girl Book, 10 runners up per grade.      
Awards Ceremony: Inaugural High Tea Party Winners and runners up will be invited to collect their prize and be honored at the inaugural High Tea Party on Wednesday, Feb. 25 at 4 p.m. at Rawlings Library, Ryals Room, 4th floor. Winners and runners will be able to invite their friends!